I was planning last week to write a tutorial about how to make black raspberry vanilla soap. The only setback was that while I was taking photos of my hot melted soap, I dropped my phone in the soap. yep. I am so clumsy! So while I wait for a new phone and pray I can figure out how to get my photos off my dead phone, Check out these adorable fall-inspired soaps! Aren't they all so beautiful and they sound very enticing!
Tangerine Clove Soap / Essential Oil Soap / Cold Process Handmade Soap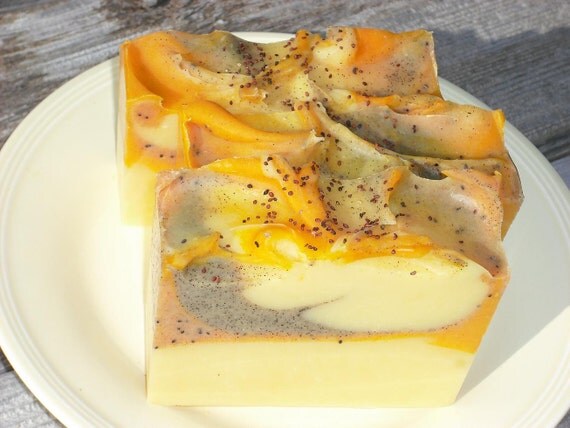 Witch Halloween Soap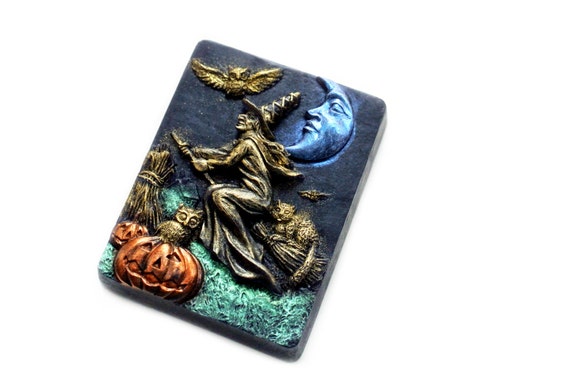 And if you are feeling really crafty and would like to create some fall inspired bath and body care products, here is a round up of a few great autumn recipes.
So this is a really neat idea, the leaves are coated in melt and pour soap. These would be cool for the bathroom sink. I'd bet they would last longer than 1 use each.
Vanilla & Pumpkin Spice Salt Scrub

This looks so cute! I bet it smells fantastic and I plan to make something similar soon! Vanilla and pumpkin mmm! Check out Soap Deli News for this awesome tutorial!